Suporter Manchester United Bayar Janji Buat Tato Solskjaer
Jakarta, CNN Indonesia — Seorang suporter
Manchester United
memenuhi janji untuk membuat tato wajah
Ole Gunnar Solskjaer
jika MU mampu menyingkirkan Paris Saint-Germain di ajang
Liga Champions
.
Man United dihadapkan pada misi berat ketika mereka tumbang dengan skor 0-2 di Old Trafford. Penggemar Manchester United bernama Tor Henrik Stensland lalu mengucapkan janji bahwa ia akan menggambar tato Ole Gunnar Solskjaer bila Manchester United bisa bangkit dan menyingkirkan PSG.
Solskjaer lalu berhasil mengantar Manchester United menciptakan kejutan. Saat bertindak sebagai tim tamu di Parc des Princes, Manchester United mampu menang 3-1 dan berhak lolos ke babak perempat final.
"Ole's at the wheel! Sebelum laga tandang lawan PSG, saya berkata bahwa bila Manchester United bisa lolos, maka saya akan menggambar tato wajah Solskjaer di dalam roda."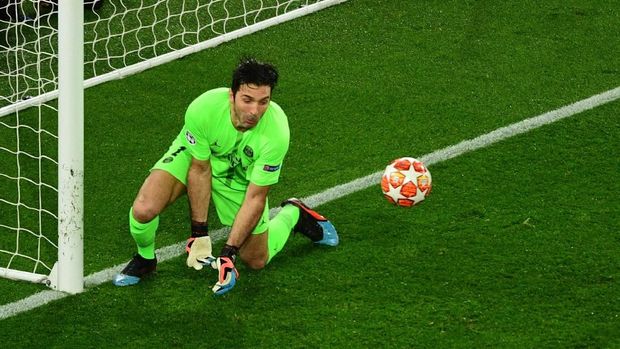 PSG kalah dengan skor 1-3 dari Manchester United. (Martin BUREAU / AFP)
"Ya, saya adalah lelaki yang bisa dipegang janjinya. Ini hasilnya," kata Stensland dalam akun twitter miliknya.
Namun sayangnya penampilan sempurna di markas PSG itu jadi titik puncak penampilan Solskjaer bersama Manchester United musim ini.
[Gambas:Twitter]
Setelah momen tersebut, Manchester United menunjukkan grafik performa menurun. Posisi mereka di zona Liga Champions tidak bisa dipertahankan hingga akhirnya menyelesaikan musim ini di posisi keenam.
Selain itu perjalanan Manchester United di Liga Champions juga langsung berakhir di babak berikutnya. Berjumpa Barcelona, Manchester United kalah 0-4 dalam agregat. (ptr/sry)
from CNN Indonesia http://bit.ly/2HmkZtT
via IFTTT
What do you think about this post?
We want to hear from you all.
CLICK TO SEE OR ADD COMMENT