"Facebook's aim with the new LOL app is to collect the funniest memes from the News Feed and concentrate them all in one place"
Facebook is working on a new product called LOL in yet another bid to lure teenagers back to the platform. LOL would be a home to memes and GIFs and will be categorised into topics like Animals, Fails, and Pranks, among others. Facebook confirmed it is working on the product to TechCrunch; it has not been decided yet whether LOL would become a new feed part of the main Facebook app or be launched as a standalone app.
A TechCrunch report claims Facebook is currently beta testing LOL with 100 high school students, who have signed non-disclosure agreements with the consent of their parents. It will pull content the most engaging content from top meme Pages. However, the response doesn't seem to be great as the report says the content in LOL can sometimes be weeks old and the design has been termed as "cringey."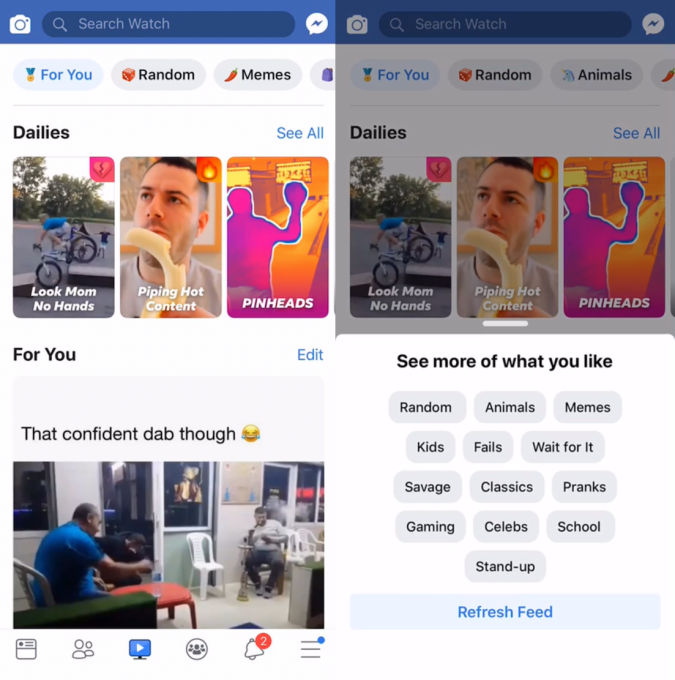 Facebook has confirmed the app's development to TechCrunch via an official statement, saying, "We are running a small scale test and the concept is in the early stages right now." The beta testers see the LOL feed instead of Watch, but Facebook says it will not be integrated in Watch.
LOL will apparently offer algorithmically curated bundles of videos, which users will be able to share and react to and scroll through – the UI is said to be similar to Snapchat's Discover section. There will be three react options for LOL content, namely Funny, Alright, and Not Funny.
What do you think about this post?
We want to hear from you all.
CLICK TO SEE OR ADD COMMENT